Quintessential Quarters Boarding Cattery
Gorsey Lane Cottage, Lower Hatten, Cotes Heath, Stafford, Staffordshire ST21 6SH
Phone Jacqui & Andy Smith on 01782 791070
please mention you found us on BoardingCatteries.org

www.quintessentialcattery.co.uk

Welcome to Quintessential Quarters Boarding Cattery

Gorsey Lane Cottage, Lower Hatten, Cotes Heath, Stafford, Staffordshire ST21 6SH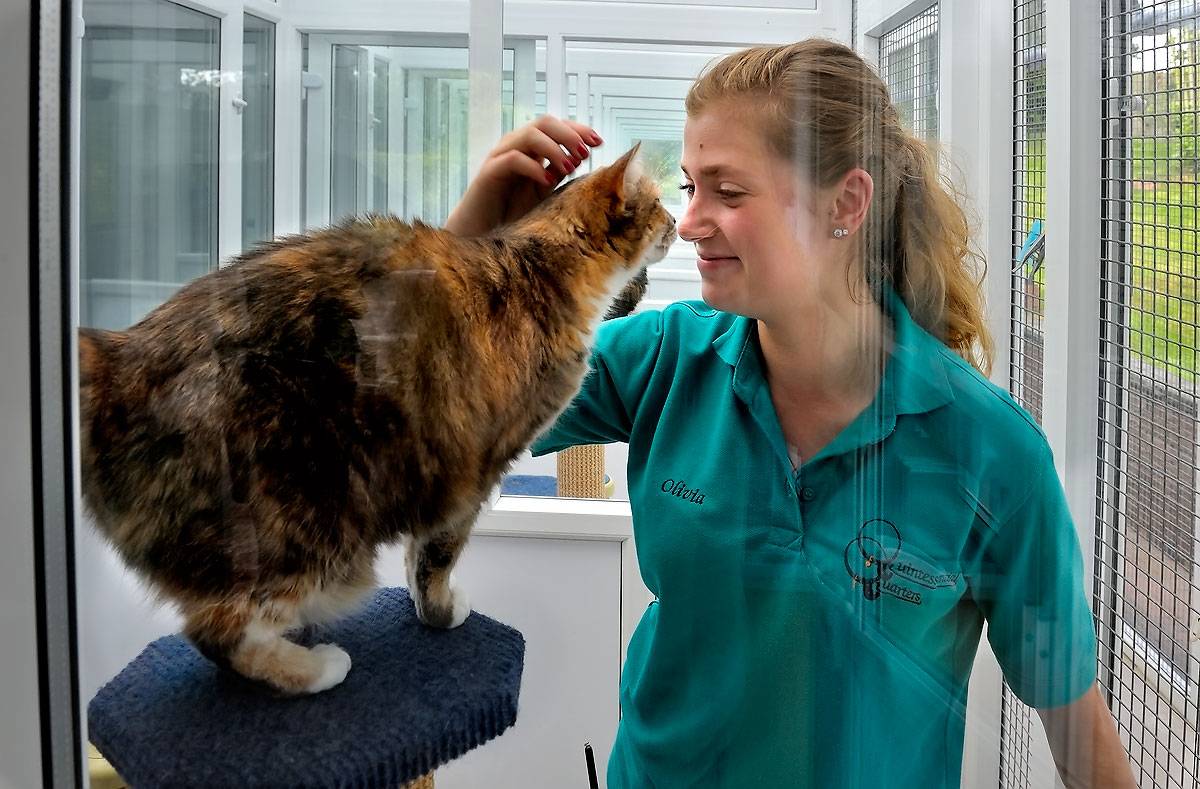 Quintessential Quarters Boarding Cattery

A perfect, peaceful location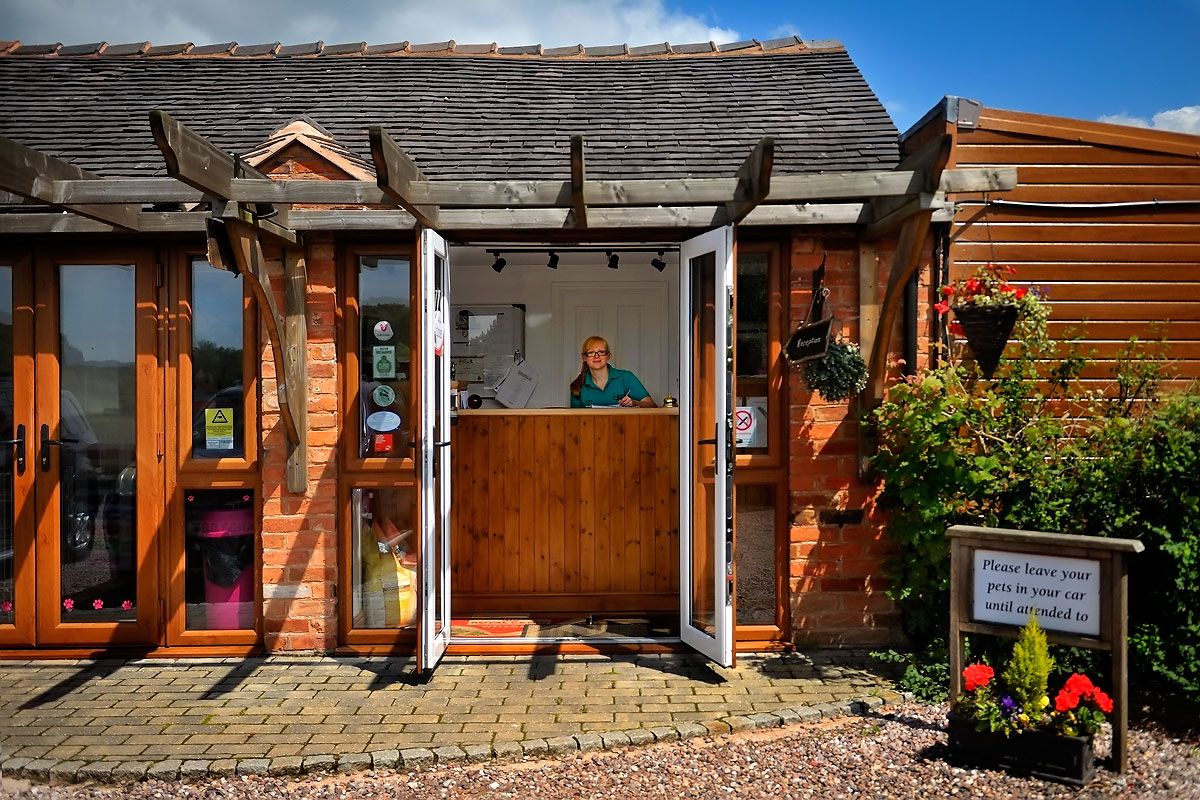 Our main entrance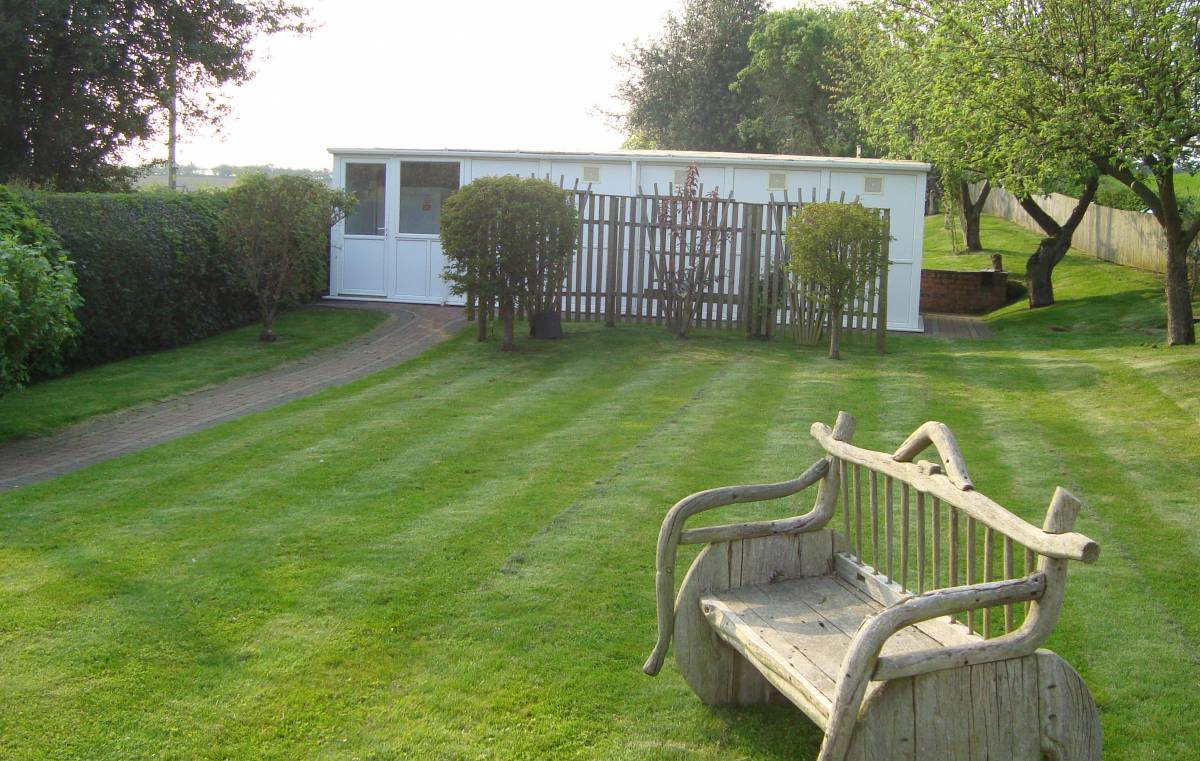 The rear of the cattery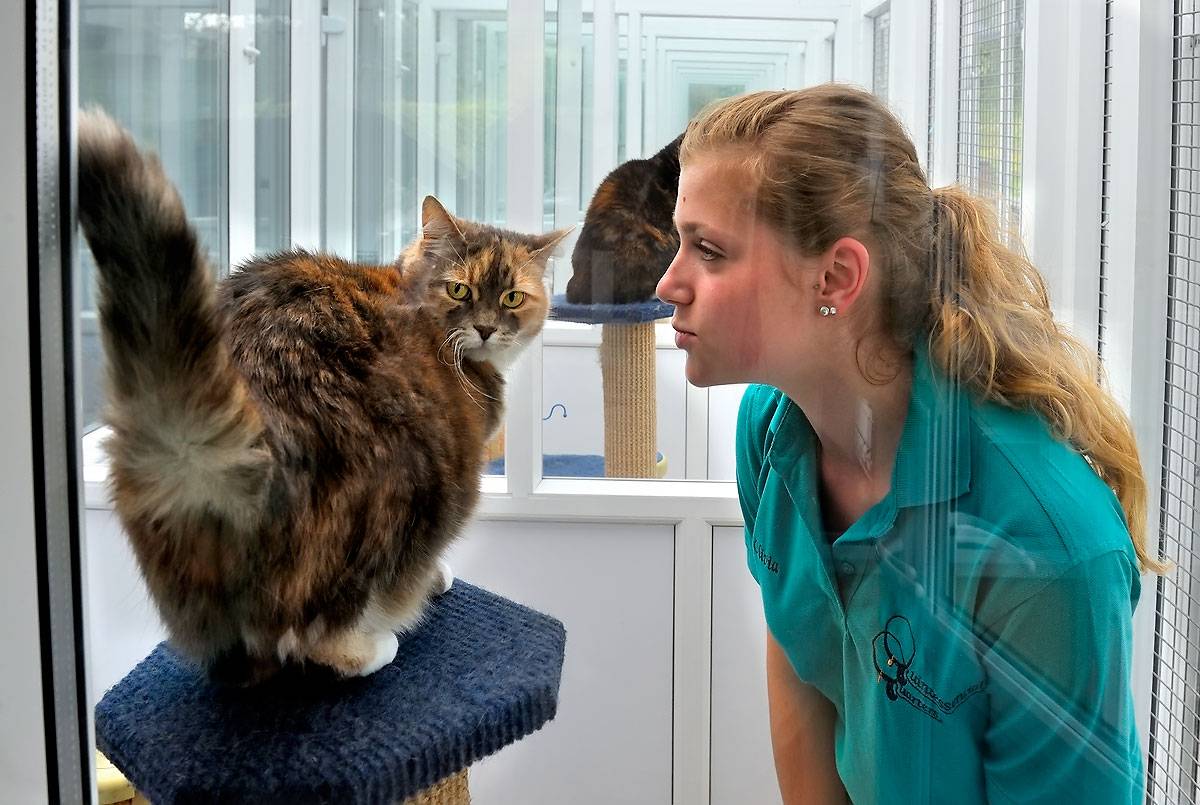 Dedicated caring staff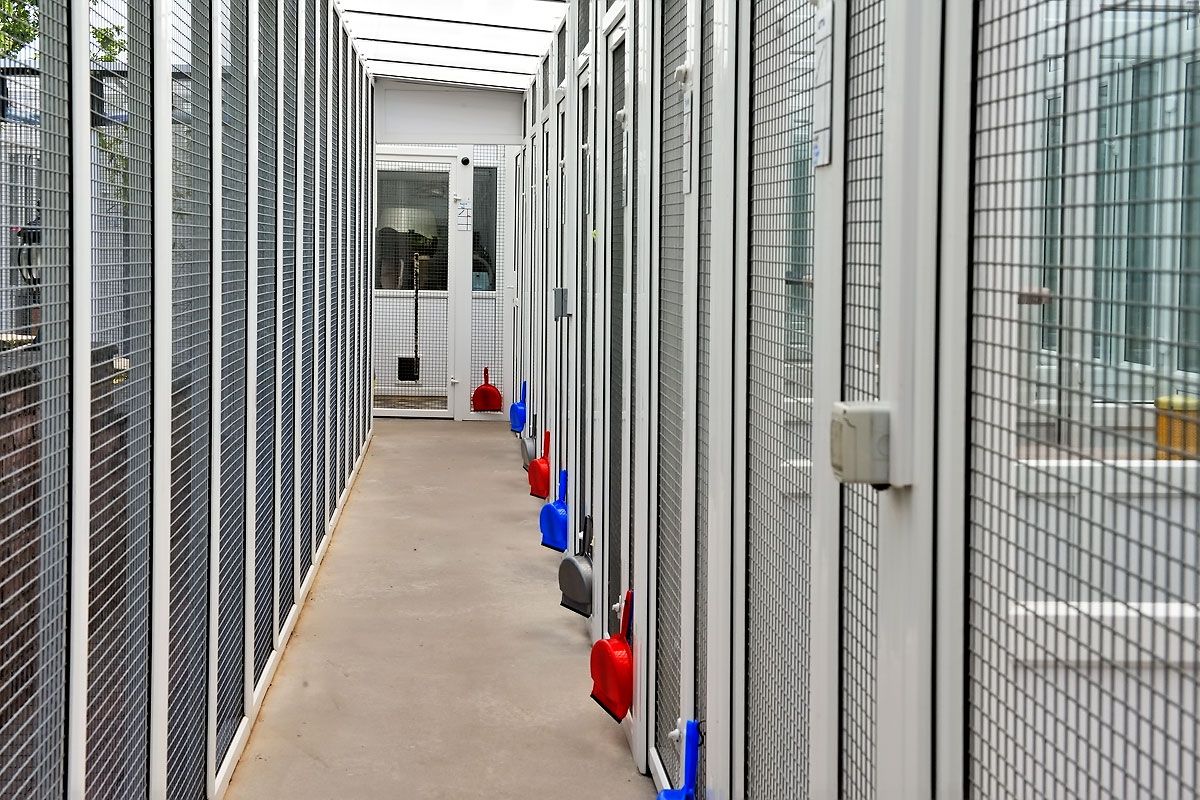 Safety corridor complete with multi cctv cameras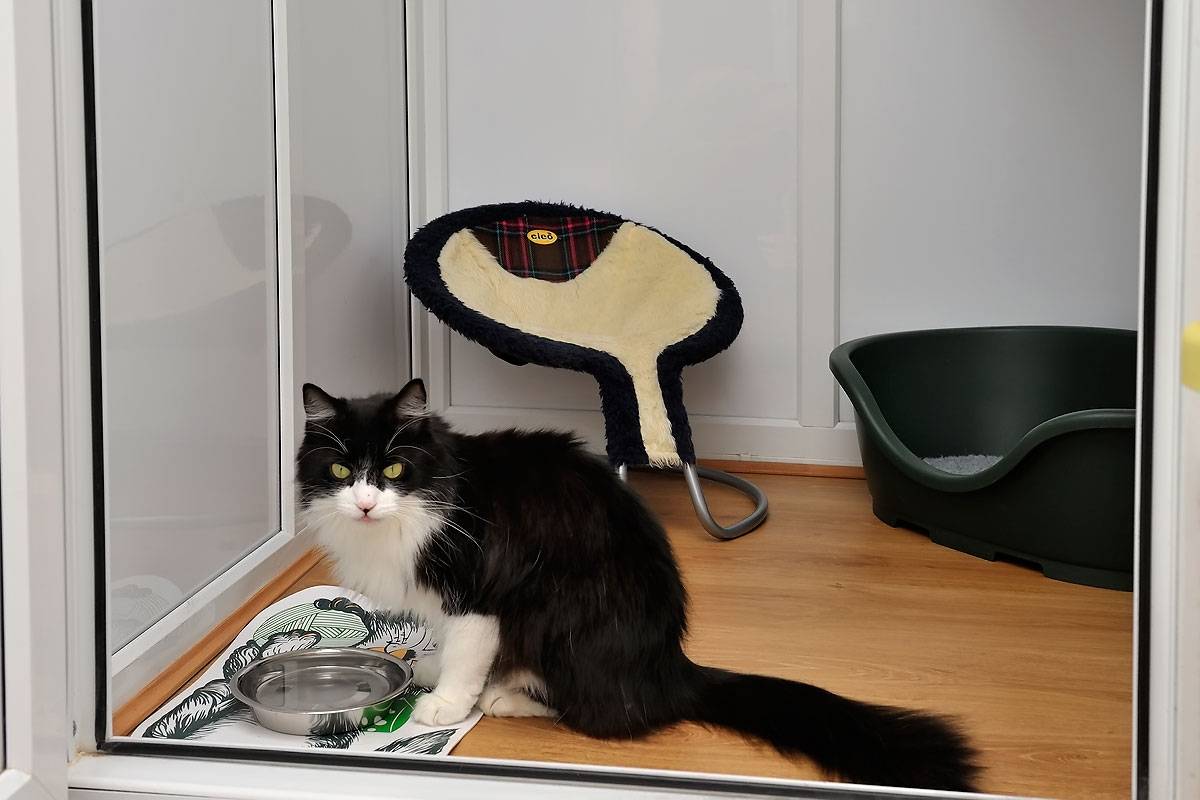 Let sleeping cats lie!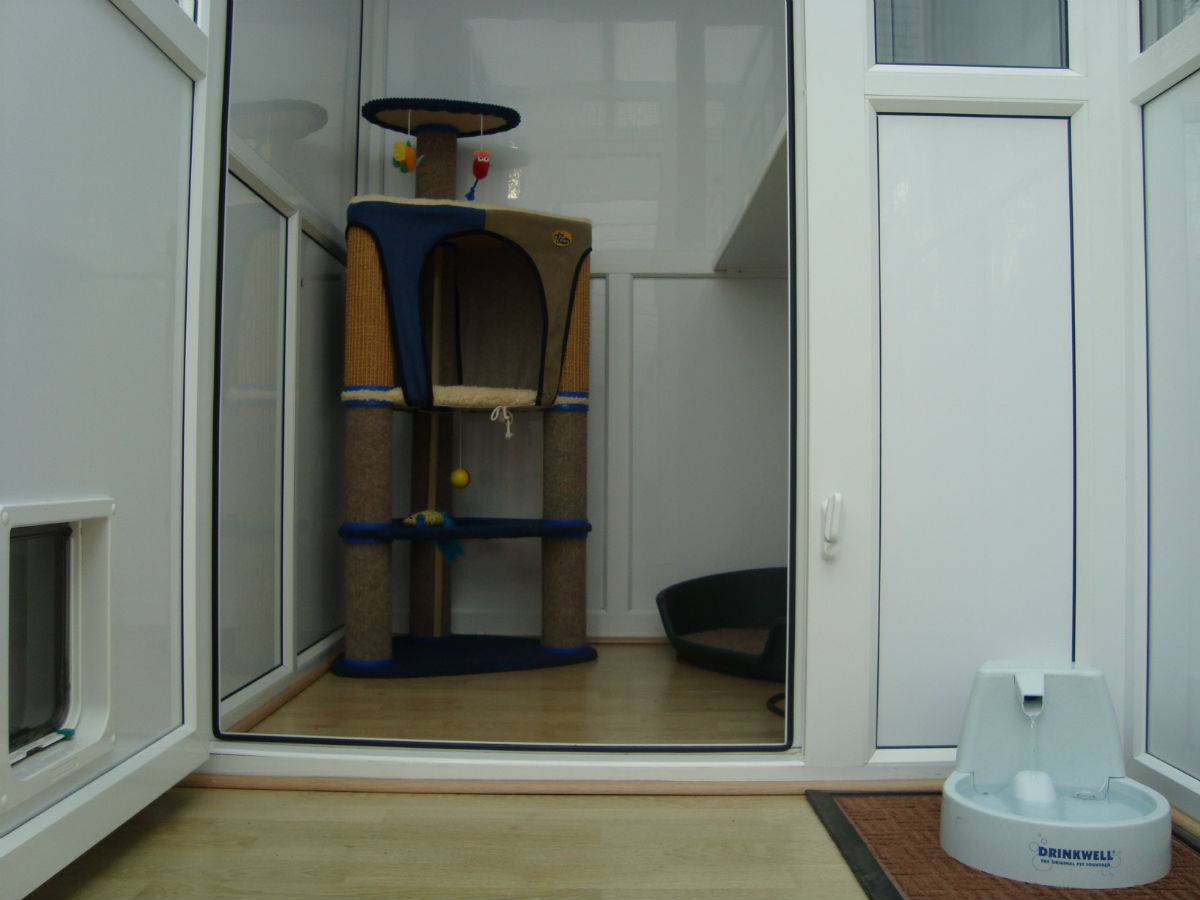 Walk in style run and sleeping area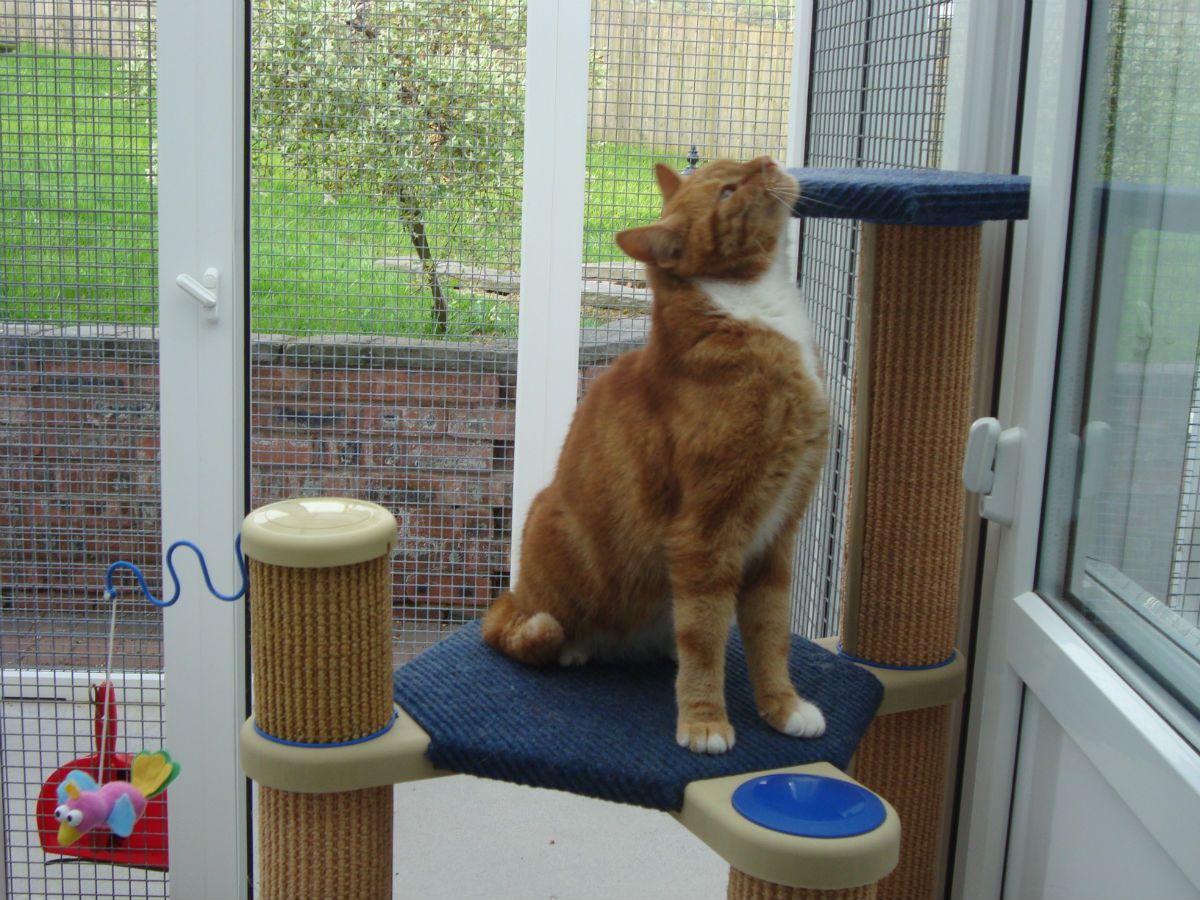 A choice of views where wildlife is encourage to settle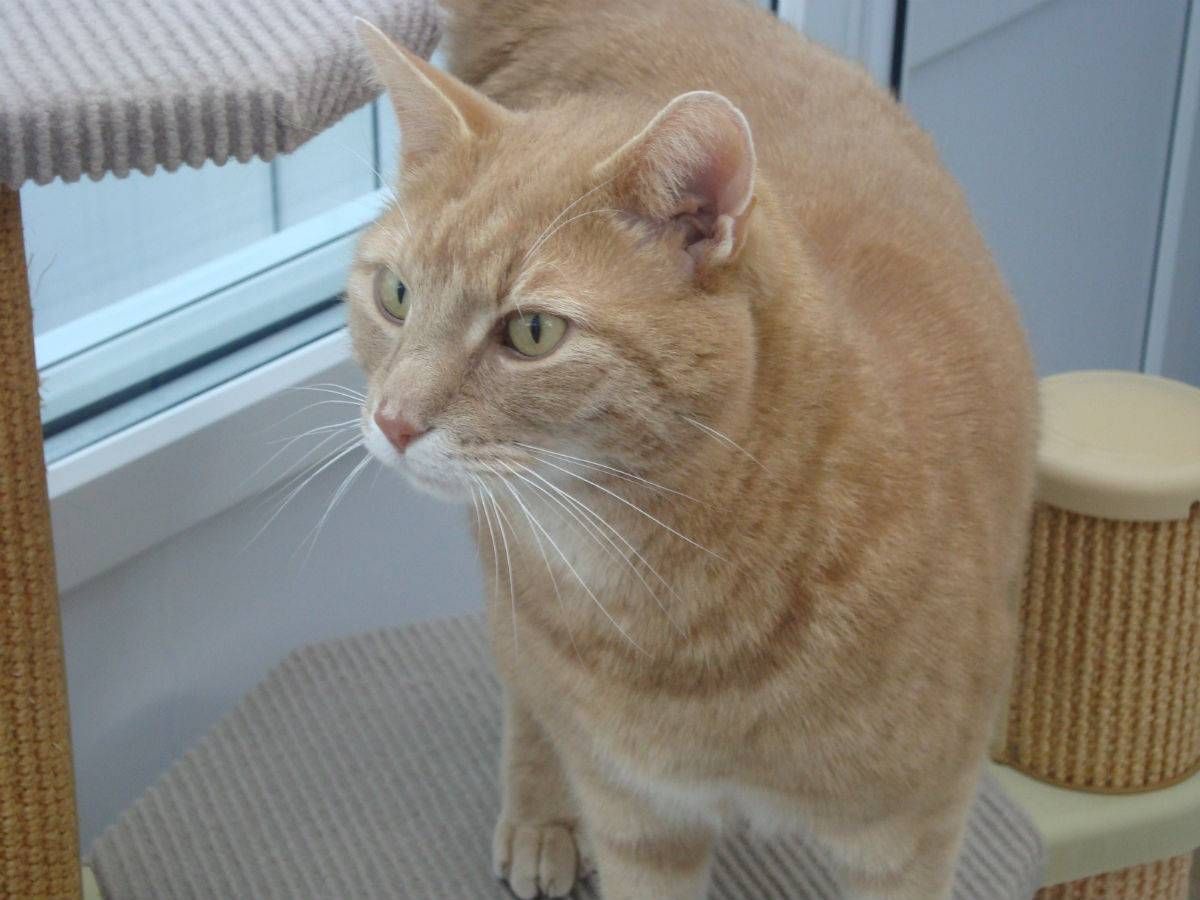 Staff interaction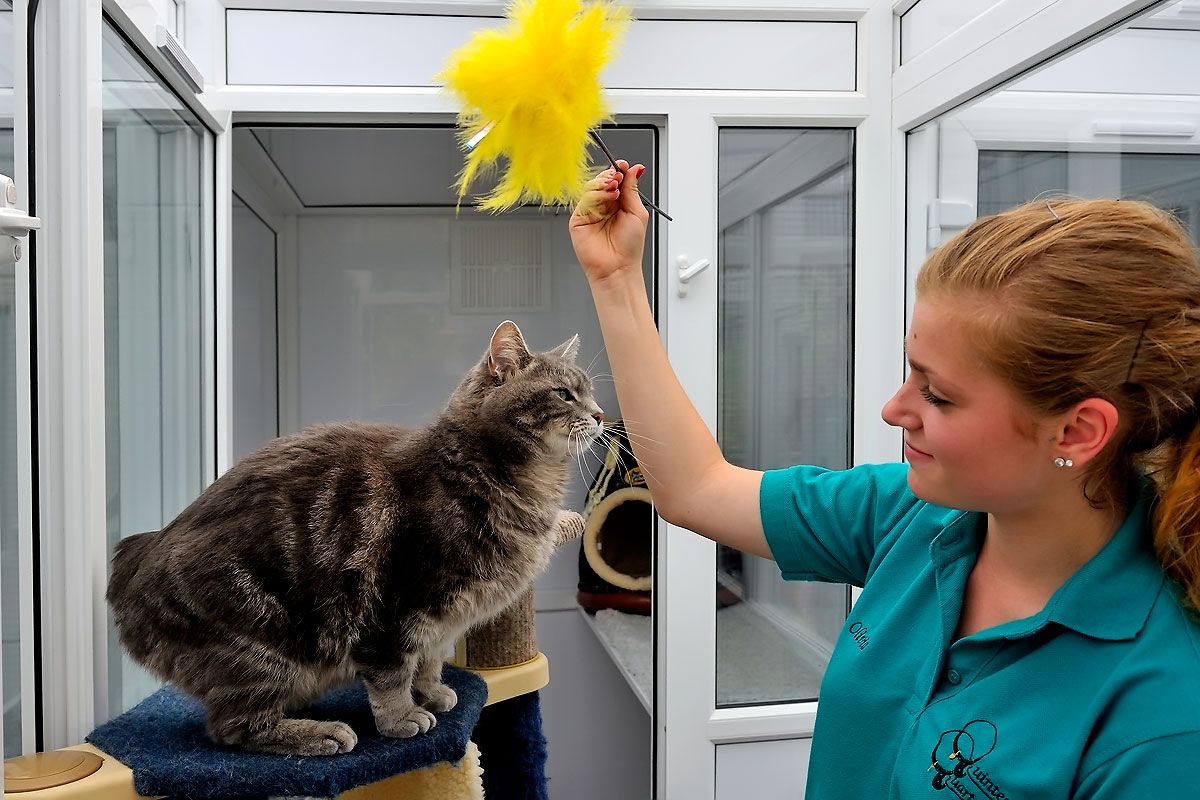 We also encourage our clients to bring activities from home
About Us




Committed to comprehensive care for your feline friends

Located in a beautiful setting in the Staffordshire countryside, Quintessential Quarters Cattery is the perfect place for your cat to enjoy his holiday while you can enjoy yours, with the peace of mind that comes from knowing that he is safe and being well cared for.

---

Opening Hours & Visiting

At Quintessential Quarters we believe in transparency, so we run an open door policy which means that we encourage people to come and have a look round at any time without the need to make an appointment. We are confident that our visitors will find an immaculately clean site, cats being cared for, loved and played with, in short we have nothing to hide.

Opening Times

Monday - Sunday: 9:30 am - 6:00pm

Sunday: last check in at 6:00pm

We are open 365 days a year

Bank Holidays: Closed to visitors

---

Staff & Knowledge

We have 5.0 full-time cattery staff.

Our staff ratio is:

1 Staff : 3 cat units

Quintessential Quarters has four qualified cattery technicians to help in the smooth running of the business as well as university and college placement students to assist in the day to day running of the facilities.

---
Cattery Services



We have

14 Cat units


Our cattery was built in 2006 and licensed for up to 28 cats (maximum).

We're proud to say we have a maximum of 14 units in any one building.
(The ideal is a maximum of 20 units in a building, as the less cats, the calmer & less stressful it is for them)

---

Safety, Security & Protection

Our units are Semi-outdoor and Walk-in style, built from:

Brick/block/stone:

UPVC:

Timber:

Metal:

Safety Corridor

Safety, Security & Stress Reduction

Units have Full height walls: , Full height doors: solid barrier, escape-proof ceilings: .

Units used ONLY for cats from the same family, and NEVER SHARED with cats from other households:

Are other cats obscured from view (they cannot directly see into adjacent units):

Hygiene, Disease & Injury Prevention

Sneeze barriers (disease & stress prevention):

Services

SMS Updates

Take the worry out of leaving your beloved pet behind when you go on holiday - why not subscribe to regular SMS updates to keep you posted on how your cat is settling in.

Flying Start

Beat the rush - most of our customers arrive after 10am so why not book in for a flying start and check your dog in from 8am. Your cat can enjoy a slap up breakfast including premium cat milk and a kitty kong with tasty treats.

Very Important Cats

Why not treat your cat in one of our V.I.C suites?
Thermostatically controlled sleeping area with extra thick 'vetbed' gold
Drinkwell purified water fountain
Bespoke aerobic centre with cat swing and hiding den
For added home comfort - laminated oak flooring throughout
Regular stimulating chase and play games as well as pamper sessions throughout the day
The occasional scattering of fresh tasty treats which will focus on your cat's natural perception of odour taste and texture.
Thermostatically controlled cat basket offering a subtle heat in your cat's own enclosed enrichment area
A choice of play wands, puzzles and toys for stimulating play

| Services for Cats: | | Other Services: | |
| --- | --- | --- | --- |
| Collect & Return: | | Pet Supplies: | |
| Professional Grooming: | | Kennels (Dog Boarding): | |
| Webcam Service: | | Small Animals Boarding: | |
| Sends updates while you're away: | | Stables: | |
Cat Accommodation
Sleep Areas

Sleep areas have

Radiator/heat panel

heating

Is there heating in EVERY unit:

---

Exercise Runs

Attached runs: Covered runs:

24/7 hr access between sleep & run via a cat door:

---

Unit Sizes Available

Undersized:
ALL units have sleep areas of:
at least 3x3ft x 6ft high
AND...
ALL units have attached runs of:
at least 6ft long & 6ft high
At least 4 x 4ft x 6ft high:
At least 5 x 4ft x 6ft high:
At least 6 x 4ft x 6ft high:
Bigger:

---

Views from the Cat Units




Bird feeders directly outside the cat units:

We're proud to say we provide plenty of fresh air & a direct view of nature and the outdoors directly from our cat pens.
(This is essential for the cats' stimulation and interest, they need everchanging and fascinating things to watch from the safety of the cat unit for the duration of their stay)

---
Activities
Interaction with Staff

Cats get activities/play encouragement with staff:

We have a variety of toys to keep your four legged friend interested and active. Jumping, chasing, stretching and pouncing - we encourage all of your cat's natural behaviours when they are staying with us.

Of course we also know that some of our residents, particularly the older ones, just prefer to snooze so we will give them lots of fuss and leave them to dream in peace.

---

Cat Playtime & Toys

We have pingpong balls, balls with bells in, an assortment of catnip toys and fluffy toys to keep your cat amused when they are on their own. We also find that cats seem to love a scrunched up piece of paper to play with!

---

Hiding Places

Hiding places provided to feel safe, play & have fun:

If your cat likes to hide we provide a cardboard box, or a blanked draped over the aerobic centre and from time to time a sturdy paper bag.

---

Vantage Points - Being Up High

Are at least 2 shelves/platforms provided:
(including at least 1 that allows cats to stretch out fully)

Each unit has an aerobic centre with platforms of various heights so that your cat can have a view of the staff in the food preparation area, or can keep an eye on the birds in the garden.

---

Scratching Provision

Scratching post/mat provided:

Each aerobic centre has at least one scratching post and carpet covered platforms.

---
Cat Care
Comfort Items & Settling In




Comfort items from home allowed:

We're proud to say we DO allow & encourage comfort items for cats . We know how important it is to help your cat relax and feel settled quickly, more at home with us. This is such an easy way to comfort your cat. After all, we all love our home comforts don't we!




Feliway Therapy used:

We're proud to say we DO offer Feliway therapy here to calm and reassure cats. We believe in doing as much as possible to help your cat have a happy stay with us, especially when such great, positive benefits to cat welfare can be provided so easily and simply.

Please feel free to bring along anything that you consider would help your cat to feel at home, for example a t-shirt that you have recently worn or indeed a favourite toy.

---

Nutrition

Diet

Will feed the same diet as at home:

We're proud to say we DO offer to feed your cat the same diet as at home. We understand how important it is to help your cat settle in quickly and easily without any digestive problems that would be caused with a change of diet.

Will you feed special/prescription diets:

Will feed natural/organic diets:

Provide fresh cat grass:

Provide fresh catmint:

Here at Quintessential Quarters, we strive to provide only the best for each cat that visits our cattery, and diet is no exception. Our cattery diet of Royal Canin provides a nutritionally complete dry food that is formulated to a very high standard. Royal Canin has impressive credentials in the pet food industry and is used by many professionals.

For those cats that prefer we also provide a full range of wet meats.

We understand that a number of our clients may wish to use their regular diet. We are happy to continue with this, however, no discounts are offered and the food must be provided.

Water

Water & food kept at least 2ft apart:

For multiple cats (from the same family)...
Water & food kept at least 2ft apart from other cats:

---

Cat Grooming

All coat lengths/types groomed:

We appreciate that not all cats need or like to be groomed, therefore we will take our lead from the owner and groom as required. We will also clean around the eyes if necessary.

---

Cat Litter

| | |
| --- | --- |
| Litter trays kept at least 3ft/1m away from food & water: | |
| Litter tray per cat: | |
| Can bring own cat litter: | |
| Stock Worlds Best Cat Litter: | |
| Stock Cat Attract Cat Litter: | |

---
Cat Needs
Easygoing Cats

Care of easygoing cats:

We understand that more senior cats that board with us require that little extra time and care. We are mindful also of their dietary needs which will be adjusted to suit each individual.

---

Active Cats

Care of active cats:

If your cat is playful and full of life we will take every care to keep them interested and entertained during their stay.

---

Big Cats & Large Cat Breeds

Care of big & large breed cats:

We offer the same level of care for large breed cats that we offer to smaller breeds. Our units are of a generous size so even the biggest cat can feel comfortable.

---

Timid & Nervous Cats

Care of shy & nervous cats:

The cattery is by nature a calm and quiet place. If owners tell us that their cat is of a timid nature we will ensure that our approach is tailored to suit.

---

Special Needs

Care for cats with special needs:

We care for cats with:

Age considerations:

Caregiving

Kittens 3-12 months:
Give tablets:
Senior Cats 10+ years:
Give drops:
Elderly Cats 15+ years:
Give injections:
Give Ointments:
Accept neutered cats only:
Professional weighing scales

| | | | | |
| --- | --- | --- | --- | --- |
| Allergies/ Allergenic | | | Ear/Eye Problems | |
| Arthritis/ Arthritic | | | Heart Disease | |
| Asthma | | | High Blood Pressure | |
| Blindness | | | Hyperthyroidism | |
| Deafness | | | Kidney Disease | |
| Diabetes/Diabetic | | | Liver Disease | |
| Digestive Problems | | | Pancreatic Problems | |
| Disabilities | | | Seizures/ Seizures/ Epilepsy | |
| | | | Skin Problems | |
10 Latest Guests
Latest Guests from our Gallery
7th Jun 2012


Belle 'Is A Regular Guest'

Belle is a regular visitor to Quintessential Quarters, she enjoys sitting high and watching the wildlife coming into the cattery garden.

See all 10 guests
Latest Video from our Gallery
Latest Customer Testimonials

4 Customer Testimonials
What our customers love us for...
13th Jun 2012

by Mark Mandy, Staffs



Tommo The Great

Tommo is a regular and loves visiting Quintessential Quarters, in his very own VIC (very important cat) enclosure. He enjoys drinking from the water fountain and being made a fuss of. He loves the new climbing frames and is a very content cat when he comes home.

See all 4 Customer Testimonials
0 News Articles
Latest News
Fees & Vaccinations
Fees for basic care package (includes water, food, litter, heating & any VAT/tax)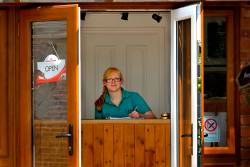 | | |
| --- | --- |
| Total for 1 Cat: | 11.45 |
| Total for 2 Cats: | 20.90 |
| Total for 3 Cats: | 30.35 |
| Total for 4 Cats: | 39.80 |
Further Information
Quality is worth every penny!
Competent staff are costly, especially if they are well trained, so you must expect to spend more for a better service. At Quintessential Quarters we don't cut corners - we use only the finest premium foods, special pet friendly cleaning products and high quality bedding. Your cat deserves a perfect holiday too!
Off - Peak Rates
Luxury Pen £11.45 additional cats sharing £9.45
VIC Pen £13.45 additional cats sharing £11.45
Prices quoted are per cat per day irrespective of breed and size.
A day is defined as 10am – 10am the following day
Peak Rates
Luxury Pen £12.45 - additional cats sharing £10.45
VIC Pen £14.45 - additional cats sharing £12.45
Extra value –
If you collect your pet between 9.30am – 10am then you don't pay for that day.
CHRISTMAS DAY NEW YEARS DAY AND BOXING DAY ARE CHARGED AT DOUBLE RATE
For further details of peak times or if you have any further queries please visit our website or give us a call
---
Vaccinations
Recognising that things aren't quiet right is very important, little things will tell us that your pet is unwell.

It could be a loss of appetite, feeling lethargic or a change in its normal behaviour, so early detection and taking action is essential. If this were to happen, we have a very special area where we can monitor your pet and keep a record of any changes. Sometimes it is necessary to seek medical attention.

The owner, Jaqui Smith has the responsibility and experience to give medicines according to instructions given by the owners Veterinary Surgeon. If your pet requires medication then a medical chart will be created identifying the prescription and dosage, you will be asked to check the details and sign the form. During your pet's stay, each dose given is recorded on the medical chart.

Each guest is fully insured up to the policy maximum and offers cover against any untimely illness or injury during its stay. Pre-existing conditions, pregnancy and vaccinations do not apply.

Our appointed veterinary surgeon offers Quintessential Quarters 24/7 cover.
Contact Us, Map & Directions
Bookings, Queries & Appointments

Quintessential Quarters Boarding Cattery
Gorsey Lane Cottage, Lower Hatten, Cotes Heath
Stafford
Staffordshire ST21 6SH

Visit our website:


www.quintessentialcattery.co.uk

Visit our Facebook page
Jacqui & Andy will be happy to discuss your queries about Quintessential Quarters Boarding Cattery including bookings, availability, and making an appointment to visit.

Phone Jacqui & Andy Smith
on 01782 791070

Please mention you found us on BoardingCatteries.org

---

Map, Directions, and Driving Distance/Time

Directions

From the A34 Stone Darlaston Inn Island
Take the A51 (signposted Nantwich) travel for three miles, at the roundabout take the 2nd exit onto the A51 (signposted Nantwich) travel for 1 mile turn left into Biddles Lane(opposite Hatton Manner) after 25 meters turn left in front of Lower Hatton Livery, over two speed ramps and follow the drive to the end.

From junction 15 - M6
At roundabout take the 3rd exit onto the A519 (sign posted Eccleshall). At the traffic signals continue forward (sign posted Eccleshall, Newport). At the roundabout take the 3rd exit A51 (signposted Nantwich) travel for 1 mile turn left into Biddles Lane(opposite Hatton Manner) after 25 meters turn left in front of Lower Hatton Livery, over two speed ramps and follow the drive to the end.

From Eccleshall
Take the A519 (signposted Newcastle) At the roundabout take the 1st exit onto the A51 (signposted Nantwich) travel for 1 mile turn left into Biddles Lane (opposite Hatton Manner) after 25 meters turn left in front of Lower Hatton Livery, over two speed ramps and follow thedrive to the end.

From Woore
Take the A51 (signposted Stone) travel for approximately 7 miles (over the railway bridge) turn right into Biddles Lane (opposite Hatton Manner) after 25 meters turn left in front of Lower Hatton Livery, over two speed ramps and follow the drive to the end.

No Map & Satellite Picture yet
Quintessential Quarters Boarding Cattery
Phone Jacqui & Andy Smith on


01782 791070


please mention you found us on BoardingCatteries.org
www.quintessentialcattery.co.uk